Main content starts here, tab to start navigating
private dining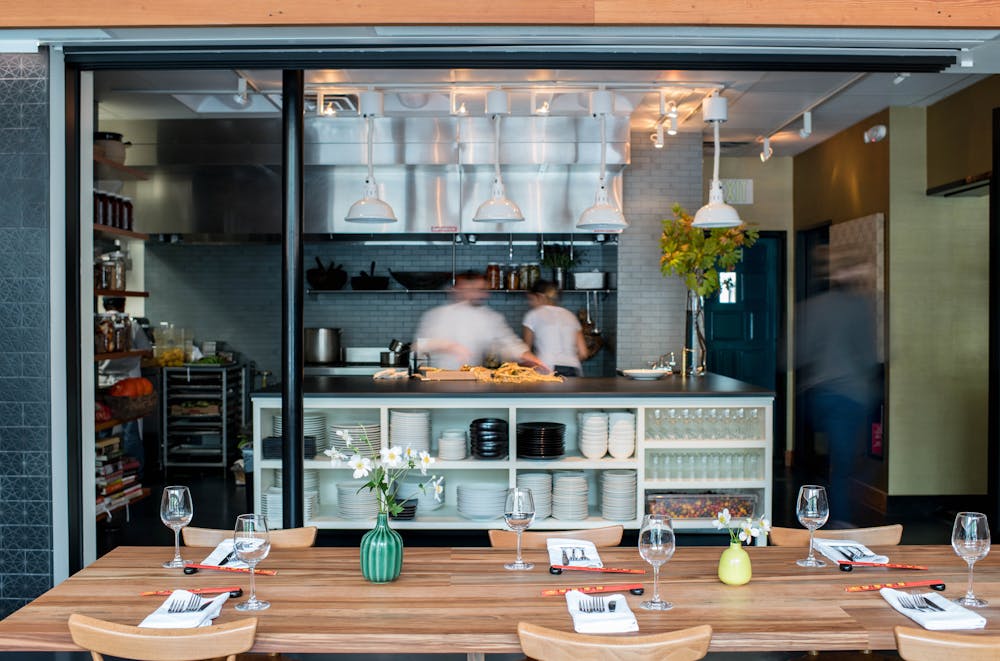 We are thrilled to invite you to our private dining room and community kitchen next door to our LANTERN restaurant in downtown Chapel Hill. Our private dining space grew out of Kitchen Patrol and is a reflection of what drew me to cooking in the first place: the opportunity to gather people together, celebrate, and share stories around the table.
-Andrea Reusing
Private Kitchen Dining Room

Click Photo for Gallery


This cozy open-kitchen dining room is where we host visiting friends & chefs, offer cooking classes and get-togethers. The space is available for private events for any occasion, from cocktail parties, to movie screenings, or family reunions. We are equipped with state of the art presentation tools and flexibility to provide total privacy, an interactive evening of cooking from the open kitchen or anything in between.

Capacity: accommodates up to 45 guests for seated dinner, or 60 for passed hors d'oeuvres.

Garden Patio

Click Photo for Gallery

Our connected garden patio is ideal for a cocktail hour or an outdoor dinner. The patio is covered with a glass ceiling, has a jasmine wall and has heating/fans. This space is perfect for a work event, recruitment party, intimate family dinner, or small wedding celebration. Option to start your evening off in the patio and move your group into the private dining room for a seated dinner.

Capacity: 30 for seated dinner and 40 for cocktails and snacks.