Main content starts here, tab to start navigating
James Beard Foundation Dinner @ Lantern March 16 hosted by Andrea and Cheetie Kumar
Friends, we are excited to share that Andrea and our friend Cheetie Kumar of Garland are hosting a dinner at Lantern in partnership with James Beard Foundation's winter Taste America culinary series on Wednesday, March 16th. Taste America is bringing chefs and diners back together again to safely celebrate local independent restaurants and build support for industry recovery.
Each event ticket includes a three-course meal — a collaboration between Chef Andrea Reusing and Chef Cheetie Kumar plus wine pairings by Piedmont Wine Imports and welcome cocktails and dessert flight of Rabbit Hole Distillery whiskey.
-------------------------------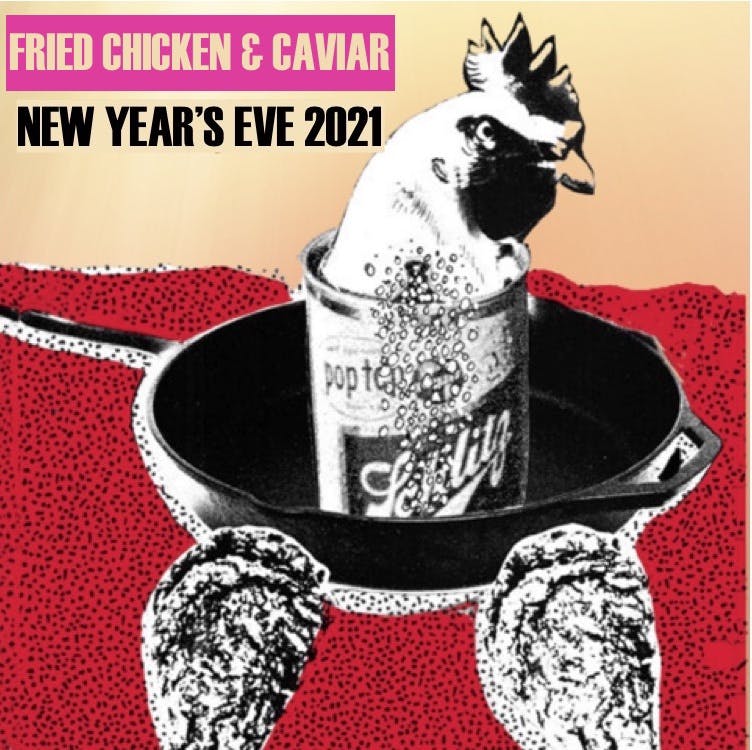 Fried Chicken and Caviar!
Stay cozy at home on New Year's Eve. A complete party dinner for 2 packaged for home with complete heating and eating instructions.

Sterling Silver Caviar Service- freshly fried Lantern potato chips, creme fraiche, spicy kumquat kosho, spring onion

Chestnut Chowder
NC chestnut, roasted cauliflower, pickled sunchoke

Lantern Fried Chicken
cast iron fried Poulet Rouge chicken, kimchi collard slaw
& a bottle of Lantern hot sauce

Hot Chocolate Cake
French Broad chocolate, local pecan brittle ice cream

and.....a chilled bottle of Ruelle Pertois Premier Cru Blanc de Blancs champagne (because you gotta keep it fancy on NYE!).
-------------------------------
New Year's Eve 2021
Ring in the New Year with us at Lantern with a three course dinner featuring Appalachian black truffles, caviar, Louisiana citrus, and chestnuts.

Dinner: $65/person
Option to add wine pairings: $27/person

We are booking reservations through the phone -- call 919-969-8846 to make a reservation. Reservations will be made with a credit card on file and can be cancelled, without charge up until December 28th.
-------------------------------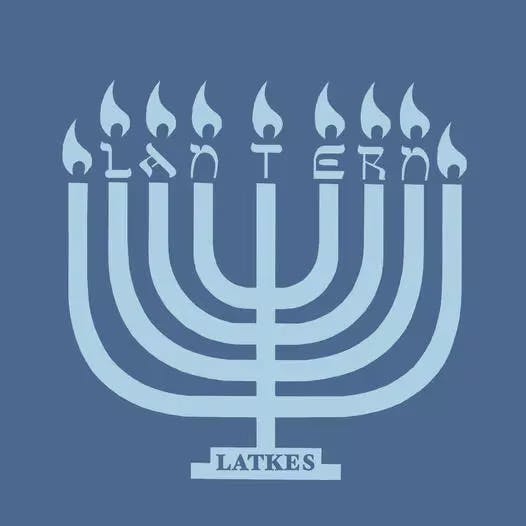 Lantern loves latkes 2021
Order Lantern latkes at home! Our latkes are made to order daily and ready to heat at home with homemade sour cream, green onions and flakey salt.
MENU
-Latkes (24)
crispy potato pancakes with Lantern sour cream and crunchy salt (includes 6 latkes, fully cooked, just heat and serve. Instructions provided.)(vegetarian, contains eggs, gluten, alliums & clarified butter)

-Bristol Bay Salmon (20)
cured with fermented beet, fresh fennel, coriander & spicy vodka, sliced

-NC Heirloom Apple Sauce (20)
tangy, savory and sweet with cardamom & black pepper

-Local Brussels Sprout, Chicory & Black Kale Salad (20)
apple dressing & roasted hazelnuts
-------------------------------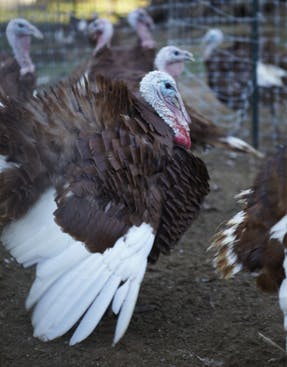 Thanksgiving Dinner from Lantern at Home 2021
We're excited to cook Thanksgiving dinner for you this year. This year's easy to serve, at home menu features Amish turkey, black truffles and local chestnuts.
Plus a vegan add-on, pumpkin hand pies with candied baby ginger and whole pies from Phoebe Lawless of Snack Service.
MENU
Thanksgiving 2021 - serves 4-6 ($285)

-Heirloom cauliflower & black truffle soup
-Local brussels sprout, chicory & black kale salad with apple dressing & roasted hazelnuts
-Amish turkey- cider-brined, slow roasted breast, braised leg, old fashioned giblet gravy (3+ pounds)
-Fresh cranberry L'Hoste kumquat relish with jalapeño
-Brioche stuffing with chanterelle mushroom, leek, sunchokes, herbs
-Roasted Elysian Fields Farm carrots - pickled Meyer lemon, toasted seeds
-Mashed yukon gold/sweet potato with roasted garlic parmesan and chives
-Chestnut, pumpkin & candied baby ginger hand pies with pecan brittle ice cream

VEGAN ENTREE
-Japanese black pumpkin - roasted whole and filled with savory pumpkin purée, heirloom cranberry beans, garlic braised greens, fingerling potato. Serves 1-2 (vegan) ($35)